SaaS (Software as a Service) is a comprehensive, open, and integrated set of technologies in a single platform that allow to build, deploy, and manage software as a service.
SaaS application are web-based applications which are provided ON-Demand, these applications run on the on a SaaS provider's servers. The provider manages access to the application including security, availability, and performance.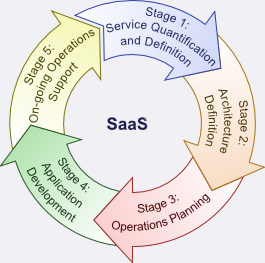 ---
Why Choose SaaS?
SaaS customers have no hardware or software to buy, install, maintain, or update. Access to applications is easy: You just need an Internet connection.
Supports cloud computing, virtualization, and integrated management across the platform.
Provides the flexibility to choose individual components of the platform by embracing a hot-pluggable, standards-based architecture.
---
Nanomite offers several pre-built solutions in below areas
Sales Force Automation
Business Intelligence